@webfork: OP subject should be amended to include program real name -- i.e., SyMenu. Thanks in advance.
---
I don't have time to read trash: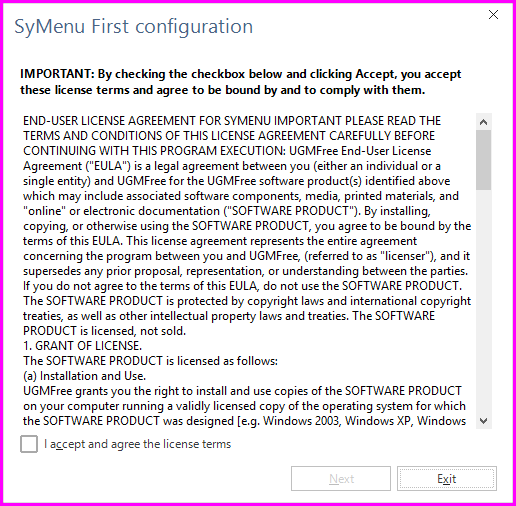 This happened when I tried to update to version
6.05.6775
so this is not first configuration.
I don't like material design either so I reverted to version
5.11.6344
and downvoted the
database entry
.
---