[
2018-07-06 Moderator note: topic original subject was "Windows 7 SP1 Tweaks (Dism++)"
]
Here's my personal package that i use after every clean install
:
http://www.mediafire.com/?xe50h5wc909amzg
Here's the content of the package
: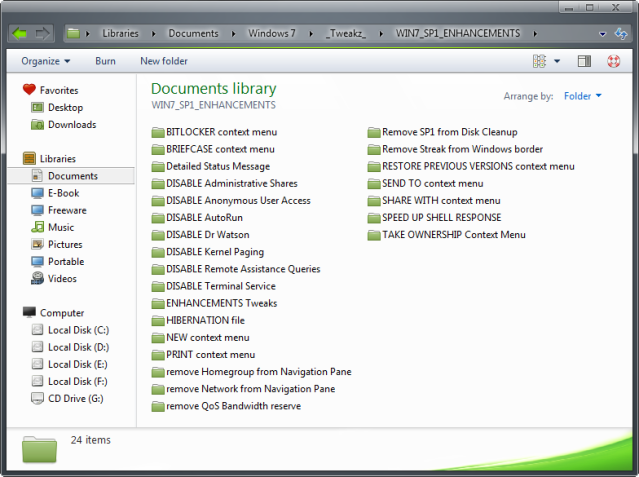 I hate context menu entries, it causes problems like Windows Explorer crashes, load time,etc.
I have a set routine that i do after every clean install to remove useless/unneeded context menu entries.
i.e.