MultiDesk is a tabbed remote desktop client (terminal services client).
http://www.hoowi.com/multidesk/
Features:
•Only ONE executable file, small (360KB), fast (written in C++), green!
•Portable and SSD/flash drive friendly
•New style: status bar and fit window with margin
•Manage remote desktop connections in groups
•Drag and drop support for moving servers and groups
•Tabbed connections
•Connect to console
•Change connection port
•Inherit username and password from group properties
•Import cached MSTSC connections
•Redirect specified drives (Need RDP 6)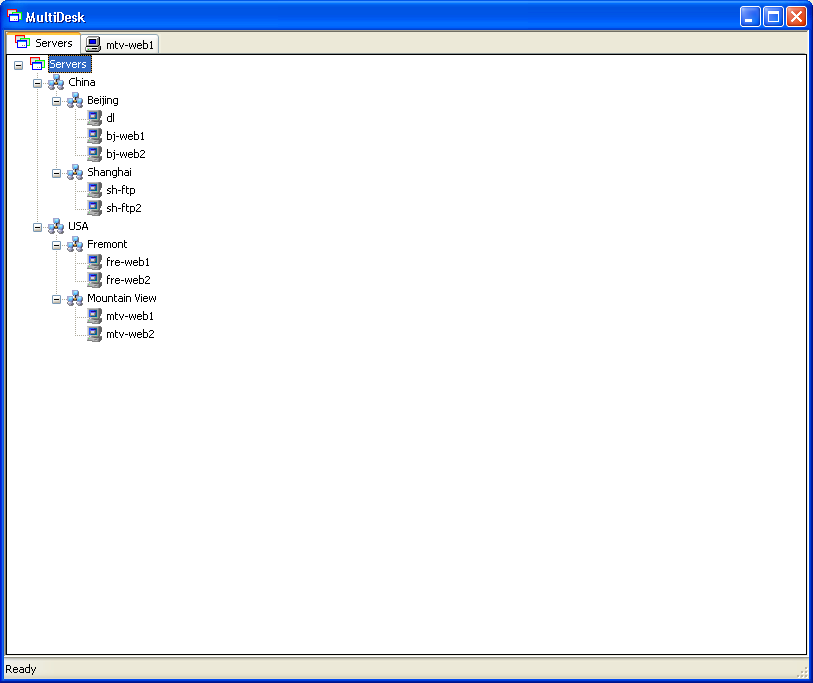 Settings: Application folder
From the FAQ:
Why password doesn't work when use it on another computer?
The key is stored separately in registry instead of MultiDesk.xml. So if you use MultiDesk on flash disk, your password won't leak if it was lost or get stolen. To use it on another computer, export key from HKEY_CURRENT_USER\Software\MultiDesk to a registry file and import it on another computer.
Requirements: Microsoft Remote Desktop Connection (Terminal Services Client) 6.0 or higher (optional), Windows XP/2003 or higher
Download @
http://www.hoowi.com/multidesk/multidesk_1_0_4.zip