First mentioned by
Userfriendly
(
viewtopic.php?p=101236#p101236
),
OpenHashTab
seems to be quite popular but has no further mentions here at TPFC, so here it is...
OpenHashTab
allegedly supports 28 different hashing algorithms but, being a shell extension, is obviously not natively portable.
OpenHashTab is a shell extension for conveniently calculating and checking file hashes from file properties.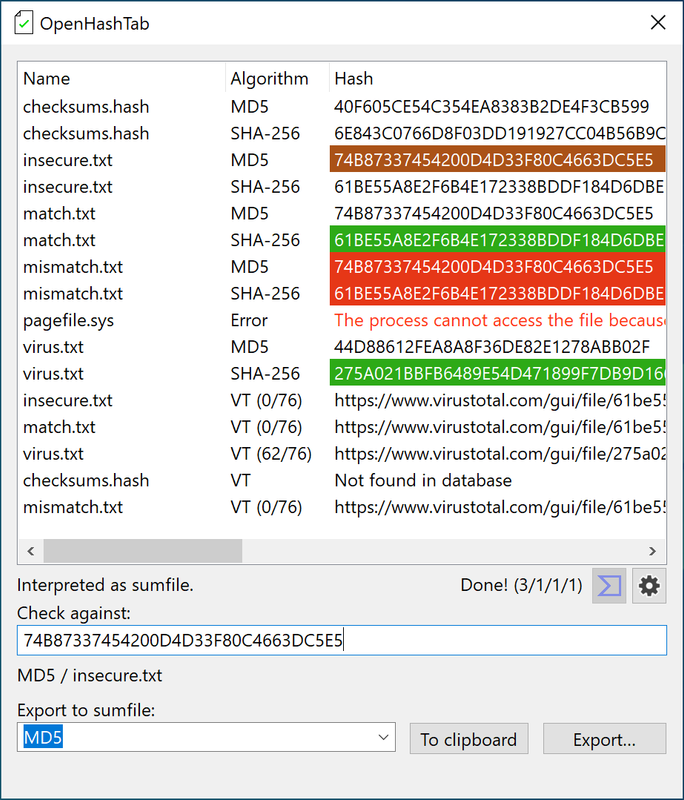 OpenHashTab
latest release is currently v3.0.1, dated 2021-01-31 (changes and downloads at
https://github.com/namazso/OpenHashTab/releases/
).