This was meant to be a quick post to dump some insight into a Windows frontend for
QEMU
that is still being developed -- contrary to mostly abandoned
Qemu Manager
and
MobaLiveCD
present in TPFC's database -- but in the end it consumed quite a bit of my time just to check all its multiple aspects.
I didn't test
QtEmu
(first mentioned at
viewtopic.php?p=21717#p21717
) very much but the developer provides a '
portable
' package download that proved to be not really portable -- QtEmu insisted on saving absolute paths to the registry at "
HKCU\Software\QtEmu
"; it also created the usual junk at '
HKCU\Software\QtProject
' and a folder at '
%USERPROFILE%\.qtemu
'. As the backend (i.e.,
QEMU
itself), is mostly CLI driven, it's safe to assume it'll be portable.
Total disk cost was a whopping 1.06GB all included, but I was able to launch it pretty fast.
QtEmu
is a fork of an older project (still present at
https://qtemu.org/
) and is being developed since 2017 by a Spanish IBM systems engineer; note that his personal page doesn't provide download links, only his Gitlab page (
https://gitlab.com/qtemu/gui
).
QtEmu is a graphical user interface for QEMU. It has the ability to run virtual operating systems on native systems. This way you can easily test a new operating system or try a Live CD on your system without any troubles and dangers.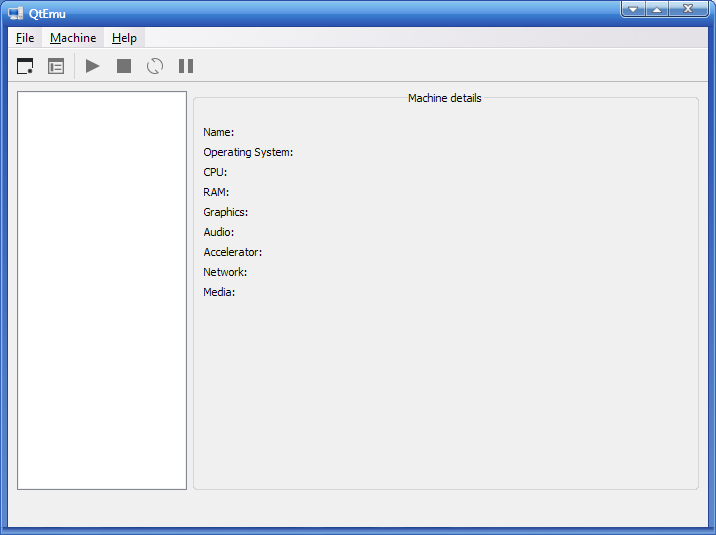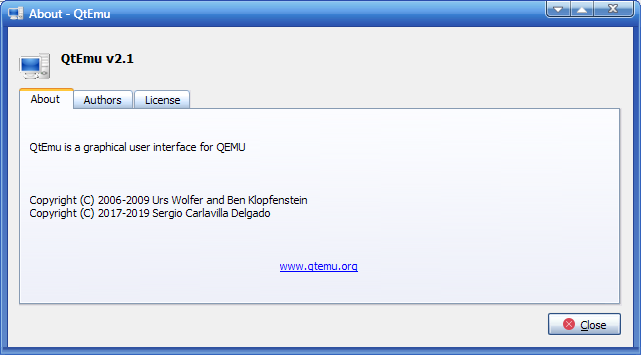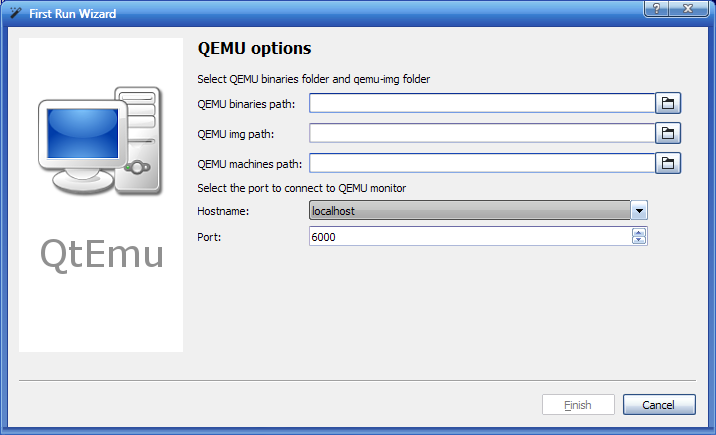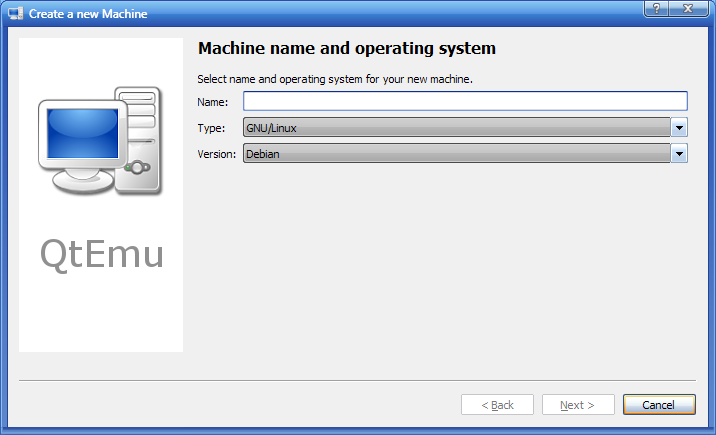 Download
QtEmu
latest release (currently
v2.1
, dated 2019-07-29) from
https://gitlab.com/qtemu/gui
.
You'll also have to fetch the latest
QEMU
Windows binaries (currently, v5.2.0 released 2021-02-08) from the official repo at
https://qemu.weilnetz.de/w32/2021/
or
https://qemu.weilnetz.de/w64/2021/
.
Finally, the guide that set me in this wild goose chase for
QtEmu
portability is at: