Our forum doesn't have a lot to do with Apple-related tools, but I found a program that was unique on several fronts:
* Works on more than one file formats and file systems
* Works with iPods
* Cross platform
* Free and open source
HFSExplorer is an application that can read Mac-formatted hard disks and disk images.
It can read the file systems HFS (Mac OS Standard), HFS+ (Mac OS Extended) and HFSX (Mac OS Extended with case sensitive file names).

HFSExplorer allows you to browse your Mac volumes with a graphical file system browser, extract files (copy to hard disk), view detailed information about the volume and create disk images from the volume. Can also read most .dmg / .sparsebundle disk images created on a Mac, including zlib / bzip2 compressed images and AES-128 / AES-256 encrypted images. It supports the partition schemes Master Boot Record, GUID Partition Table and Apple Partition Map natively.
There's a zip distro but it's Java-based so it's unlikely to be portable. It even includes support for encrypted sparseimage file format, which was one of the first encrypted volume tools I ever used.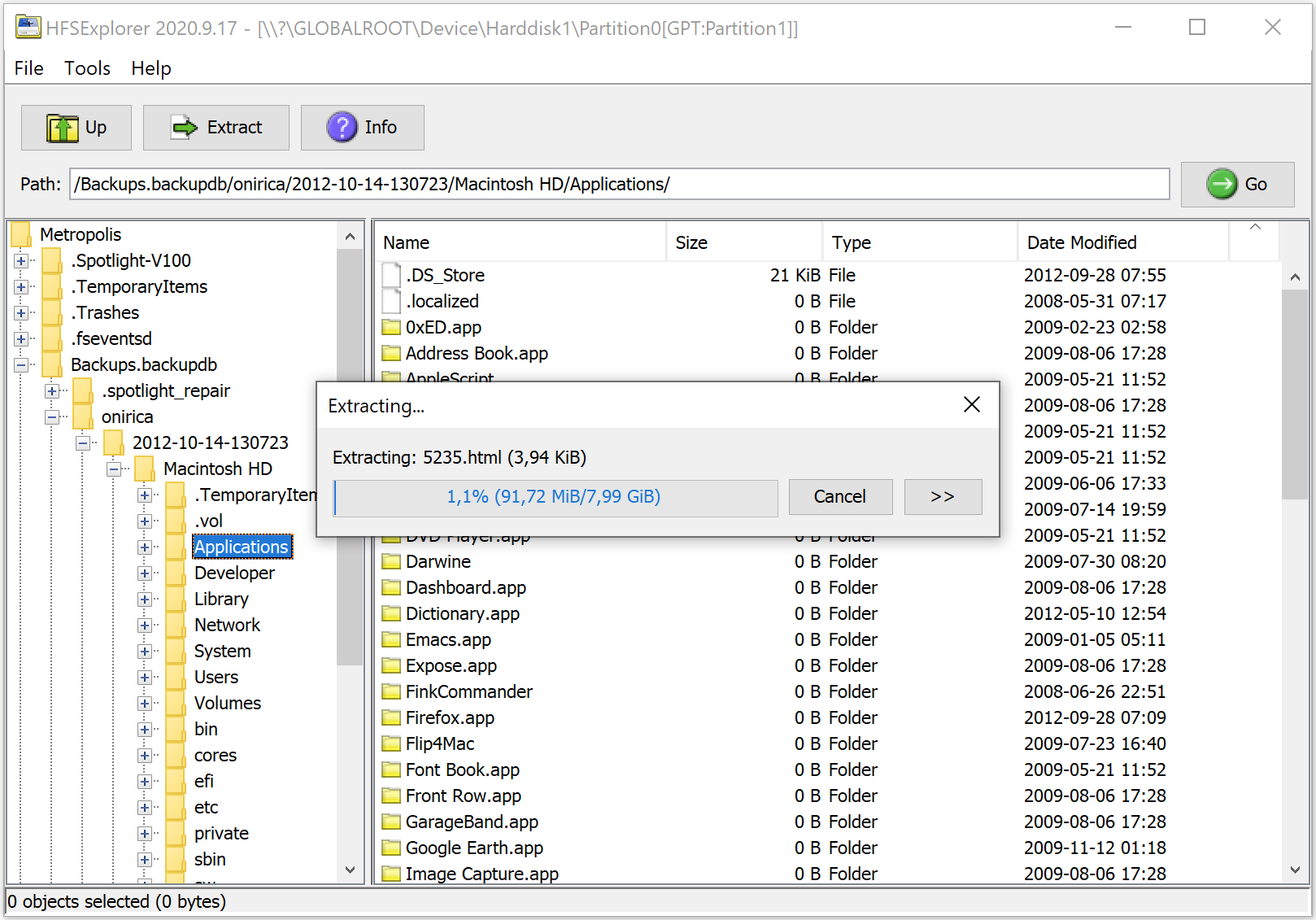 Websites:
https://catacombae.org/hfsexplorer/
https://www.softpedia.com/get/System/Fi ... orer.shtml