A little outdated in terms of software testing as it was last updated in 2016, but still might be useful.
Softpedia wrote:Put your video memory under the scope with various test cases that stress it out and check it for errors with this powerful application
Knowing the health status of your hardware components is a good idea not to be surprised by crashes or permanent hardware damage. Video Memory stress Test is a handy software solution that promises to lend you a hand when it comes to putting the computer to test after overclocking, thus helping you detect problems in an easy way.
https://www.softpedia.com/get/System/Be ... Test.shtml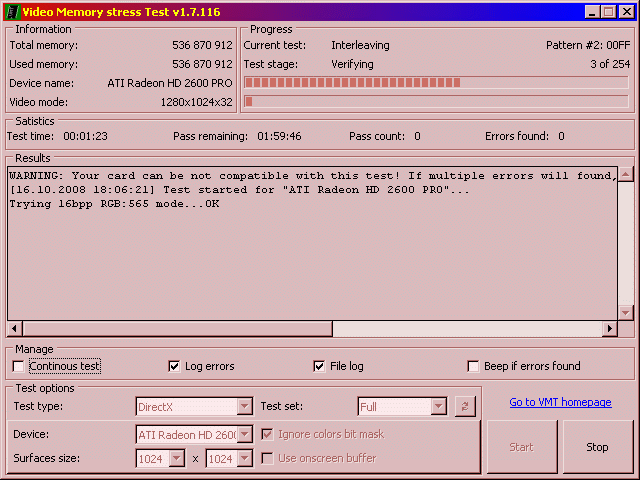 License
: GPL
Homepage
:
http://mikelab.kiev.ua/index_en.php?pag ... AMS/vmt_en
and
https://sourceforge.net/projects/vmst/
Download
:
http://mikelab.kiev.ua/PROGRAMS/vmt.zip
Status
: Portable - writes no settings, creates vmt.log in application folder
EDIT: First mentioned back in 2009:
viewtopic.php?p=18704#p18704