Synopsis
: a really sharp and polished photo / video manager. Lots of features and controls.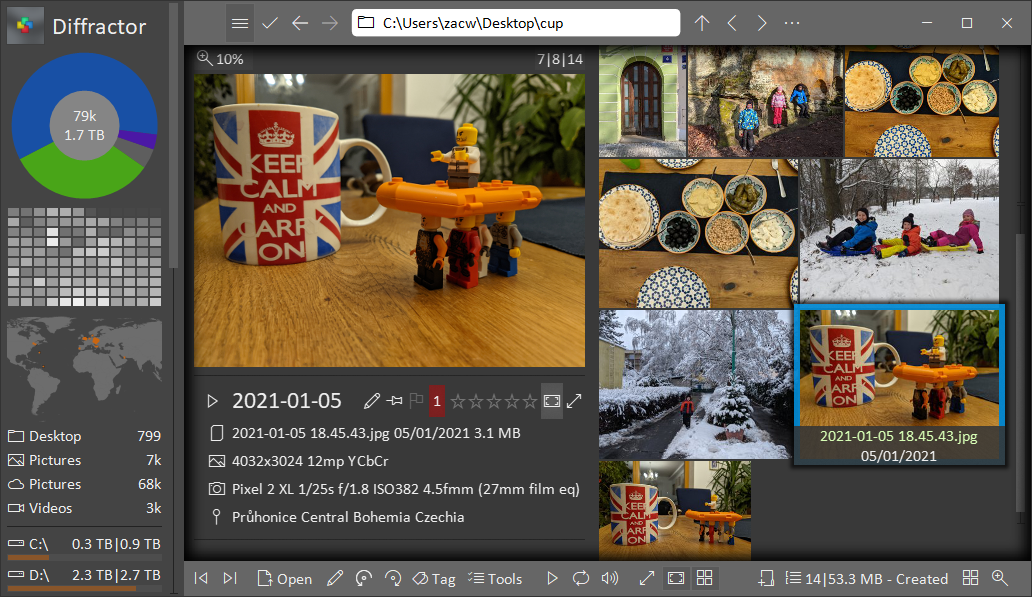 Steps
:
* Download the setup file and unzip using 7zip
* Launch Diffractor.exe
Status
: Not portable, writes to HKCU\Software\Diffractor and saves a DB file in appdata
License
: depending on your viewpoint it's freeware with some available advanced features or liteware. I'd lean more towards freeware just because the advanced "sponsor" items are just nice tweaks rather than major features.
Home
:
https://www.diffractor.com/