Fopnu
(
https://www.fopnu.com/
) is a multi-platform (Windows and Linux) P2P filesharing system based on the torrent protocol that is claiming portability (
untested
!). The main highlight here is the portable version ability to run both in Windows and Linux.
I suspect
Fopnu
to be somewhat related to
Tixati
, but can't really substantiate further.
Unlike many other P2P file sharing apps, we take pride in saying NO to spyware and adware. Fopnu installs and uninstalls cleanly and doesn't add anything extra to your system. Our software is fully self-contained and doesn't have annoying dependencies on Java or .Net frameworks.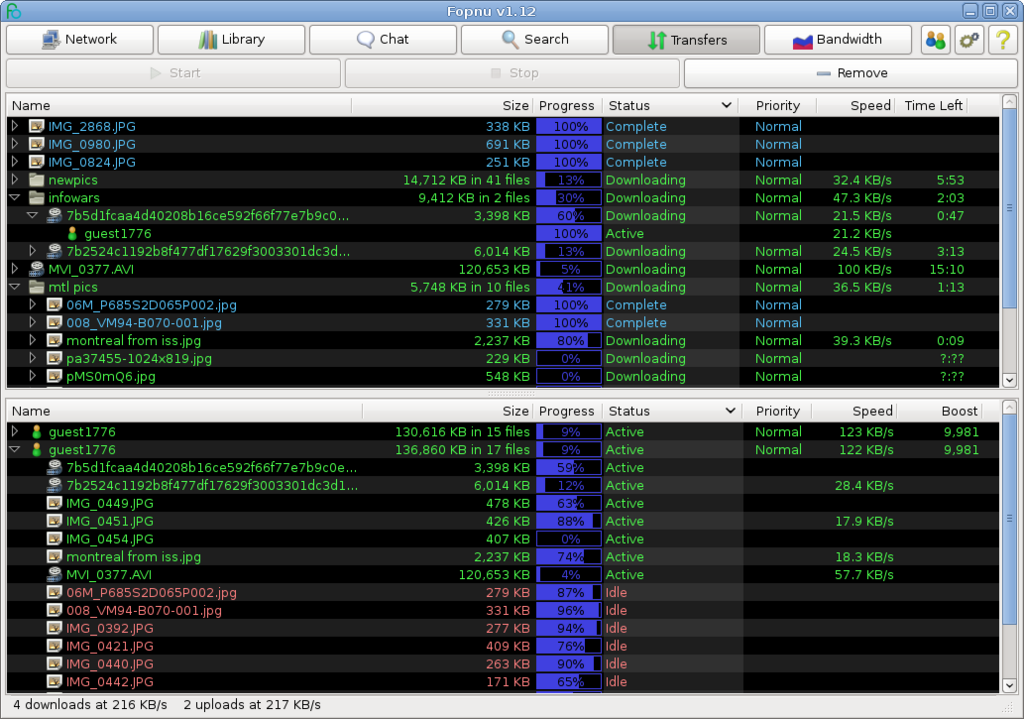 This portable version of Fopnu is meant to run on a USB flash drive or other portable media. It stores all it's configuration files in the same folder as the executable binary files, and all file paths are stored in a format relative to the program executable folder.

The portable edition comes as a standard .zip / .tar.gz / .tar.bz2 archive file that can be extracted directly to your portable media. Executable binaries for both Windows and Linux are included. The portable edition of Fopnu can be moved freely between both Windows and Linux systems and the configuration files are platform-neutral.

It is important you do not delete the 'fopnu_portable_mode.txt' file within the executables folder. This file is what triggers Fopnu to run in portable mode.
Fopnu
's latest portable release (currently
v1.38
) can be downloaded from
https://www.fopnu.com/download/portable.html
.