Crow Translate
(
https://crow-translate.github.io/
) is a FOSS multi-platform (Windows and Linux) translation program, distributed under a GPL license.
I haven't tested
Crow Translate
portability yet but I don't expect it to be natively portable given it's Qt based -- expect the usual
Trolltech
registry traces -- and absence of mention in the homepage. It is, nevertheless, an interesting software that relies on reputable online engines for translation and, as it claims being able to
work from the CLI
, it adds something that
QTranslate
does not.
Crow Translate: a simple and lightweight translator that allows to translate and speak text using Google, Yandex and Bing.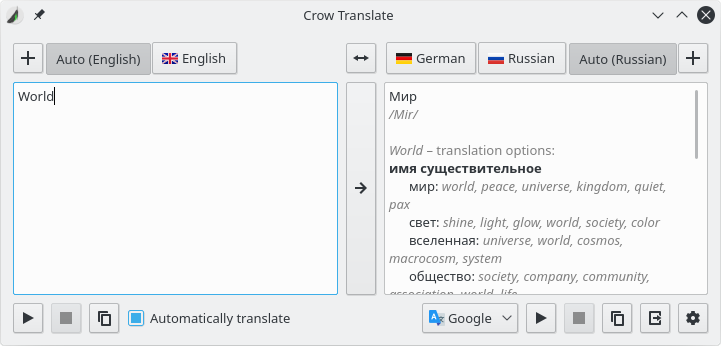 Crow Translate
64-bit only latest release (currently
v2.1.0
) can be downloaded from
github.com/crow-translate/crow-translate/releases
.