Forkle
is a tiny, bare-bones HTML5 browser with a reduced attack surface.
Currently under active development
(Last build)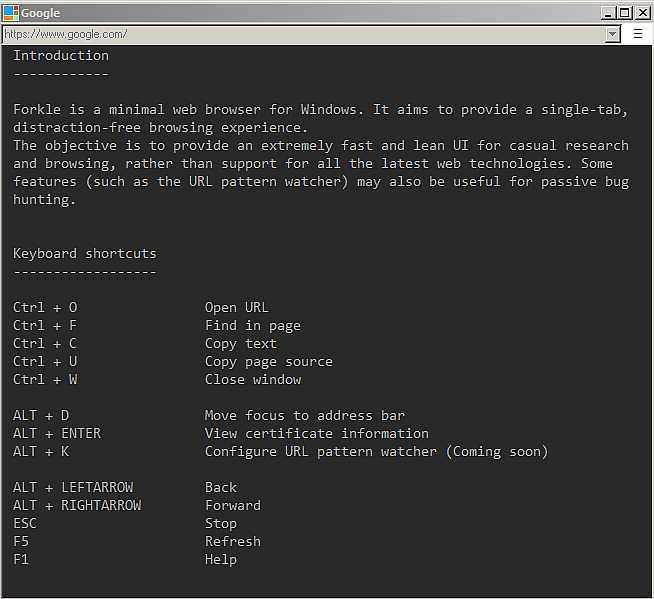 Main features:
● No extensions
● No tabs
● TLD domain whitelisting
● HTTP websites are blocked by default
● No telemetry / No autosuggest (Your keystrokes remain private)
● Protection against Jscript zero-day exploits
Additional features:
● Tiny memory footprint
● Lightning-fast startup
● Full support for DuckDuckGo bangs
● Hardware-accelerated graphics
● Integrated ad blocker
Requirements
● Win7 or above
● Latest security patches MUST be installed
(currently DEC2018)
Vital stats:
Forkle_x64.exe
1.72MB
(v0.57.0.4 linked 01-JAN-2019)
Memory footprint    
7,600K
(@ launch time)
Beta warning
This is an experimental browser still in beta, with many features missing or incomplete.
Use at your own risk.
(I did, and lived to tell the tale: no conspicuous adverse side-effect thus far...
)