Following some talk about audio conversion here at the forums, I revisited a
FFmpeg
based free converter I had previously come across:
MediaHuman Audio Converter
(
MHAC
), first mentioned by our user
rbon
(
viewtopic.php?p=75048#p75048
) who also kindly provided instructions for a
yaP
launcher, since
MHAC
isn't natively portable.
Although personally I am comfortable with doing my conversion work by hand at the CLI console,
MHAC
might appeal to those looking for a GUI based solution.
MediaHuman Audio Converter is a freeware application for Mac OS X and Windows. It can help you to convert your music absolutely free...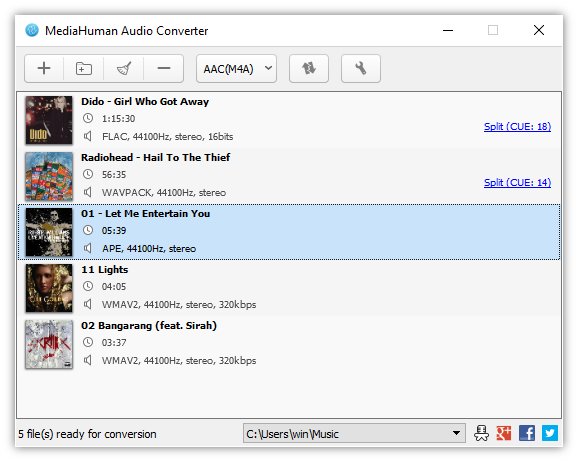 A couple of notes about
MHAC
's portabilization: the installer downloaded can be easily (
Uni
)extracted, so no need for the install/unistall cycle recommended by
rbon
; as for the the '
custom.pf
' file mentioned, any empty text file with that name will do; lastly, there's a ready made
yaP
launcher available from
http://rolandtoth.hu/yaP/#examples
.
MHAC
is in active development and the latest release (currently
v1.9.6.6
) cand be downloaded from
https://www.mediahuman.com/download.html
.