Theropods'
Hidden Windows 7 Features
(
HWF
) is yet another freeware OS tweaker that distinguishes itself by being able to display a static preview for most of its system changes.
HWF
creates folders at '
C:\Users\All Users\Theropods
' or '
C:\ProgramData\Theropods
', saving it settings to the latter even after I tried copying the '
settings.conf
' file to the program folder. But considering that said settings are just the first run date and whether to automatically check for updates or not, I'd say that
HWF
is mostly portable.
Many useful features in Windows 7 are hidden. These features can be enable by editing Windows registry. Manual editing of registry is long and not so easy process. With Hidden Windows 7 Features hidden features are available with one click.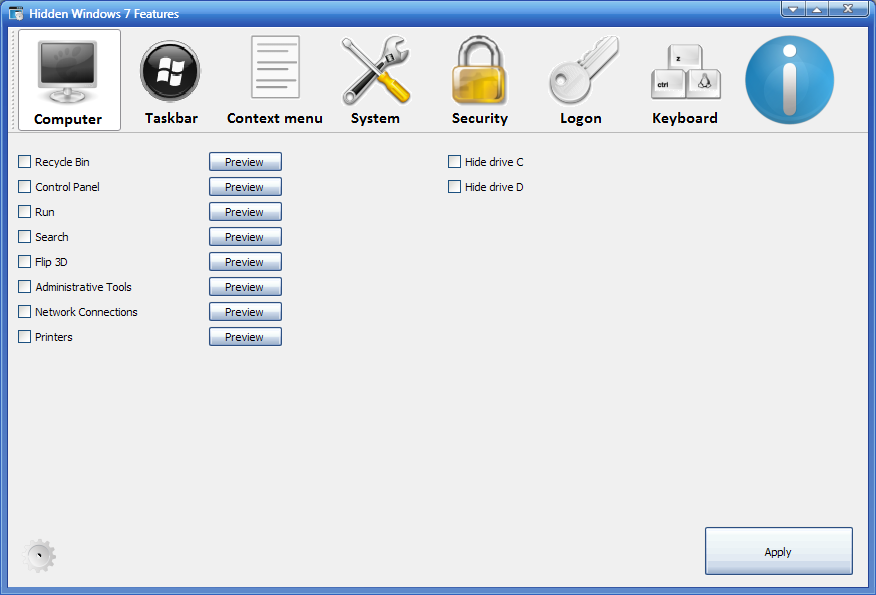 The latest
Hidden Windows 7 Features
(currently
v1.3.0
) can be downloaded from
https://www.theropods.co.uk/download
.