Wow, guys. Long time, eh?
Man, I logged in and see that last active: Wed Feb 12, 2014.
You guys probably forgot allll about me.
Anyways.
I figured I'd release my first (real) program made with Lazarus/FreePascal. So here goes:
(Yeah, there's not much to it
)
Hate distracting FaceCams on Videos?
Annoyed at having something bouncing in the corner while you are trying to watch something else?
Well now you can do something about it!
Just run 'FaceCamCover.exe' and apply directly to FaceCams by clicking and dragging the cover with your mouse. It's that easy!
...more in the ReadMe
Tested on WinXP and Win10.
Download
Screen Shot
(As requested)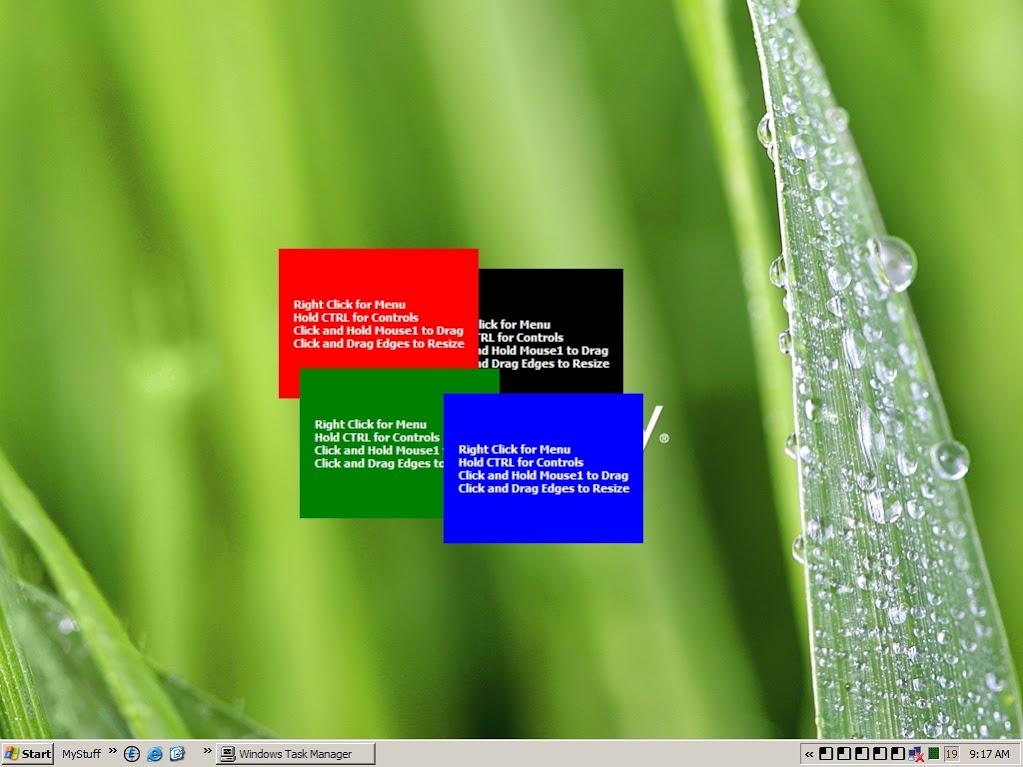 Any issues, please let me know, and I'll get to them as soon as I can.
(Though right now, I only have internet access once a week, so I may by a little slow.)
File: FaceCamCover.exe
Size: 1751040 bytes
MD5: 37D5DE42D1A7DDF6C862F65708ADEDDE
SHA1: 8E41D8D2D56A123D74EA844F1E23B6D5D26FB7EF
File: FaceCamCover_v1.0.3.zip
Size: 695477 bytes
MD5: 456A78EBFAD7D8875D45D0558179EB9A
SHA1: DDEE132DD8A01472D9F8132F09785479B4B2035A
So that should be it, unless someone has an issue with it (that I can fix
).
Change log:
Release: v1.0.3 - 11/5/2018
Made changes to the way the program closes, it should now save the 'Save_Size_and_Position' settings when the Computer is turned off and FaceCam Cover is running.
Also made format changes to the ini file, this will NOT affect old ini files, they will work just fine. It's just a "fix" for the blank lines disappearing. ...And by 'fix' I mean I changed the blank lines to 'commented out' lines.
Now FaceCam Cover only saves changes to the ini file when there are changes to be saved.
Meaning it no longer writes to the ini if nothing changed. Not necessary, but everything helps with USB-Sticks and SSD drives.
Release: v1.0.2 - 10/24/2018
Added the ini option to disable the saving of 'Size and Position' but still load the last saved 'Size and Position'.
You MUST set 'Save_Size_and_Position=0' to Disable the Saving of 'Size and Position'.
In other words, you can use the 'Load_Size_and_Position=1' with 'Save_Size_and_Position=0' option to start FaceCam Cover, then change its size and close the program without worrying about it saving the new size.
To use it, just add 'Load_Size_and_Position=1' to the 'FaceCamCover_Options.ini' file.
(1 for enabled, 0 for disabled)
Release: v1.0.1 - 10/21/2018
Added URL button for Pascal Colors.
Fixed a minor bug I found when you have the 'About' box open and Hide or Close the program.
Random small bits in the ReadMe.
Release: v1.0.0 - 9/16/2018
No bugs/issues reported, so not much really changed other then text.
Changed the named of the .ini file from 'Options.ini' to 'FaceCamCover_Options.ini'.
Also added URL buttons in the About section.