Wow, guys. Long time, eh?
Man, I logged in and see that last active: Wed Feb 12, 2014.
You guys probably forgot allll about me.
Anyways.
I figured I'd release my first (real) program made with Lazarus/FreePascal. So here goes:
(Yeah, there's not much to it
)
Hate distracting FaceCams on Videos?
Annoyed at having something bouncing in the corner while you are trying to watch something else?
Well now you can do something about it!
Just run 'FaceCamCover.exe' and apply directly to FaceCams by clicking and dragging the cover with your mouse. It's that easy!
...more in the ReadMe
Tested on WinXP and Win10.
Download
Screen Shot
(As requested)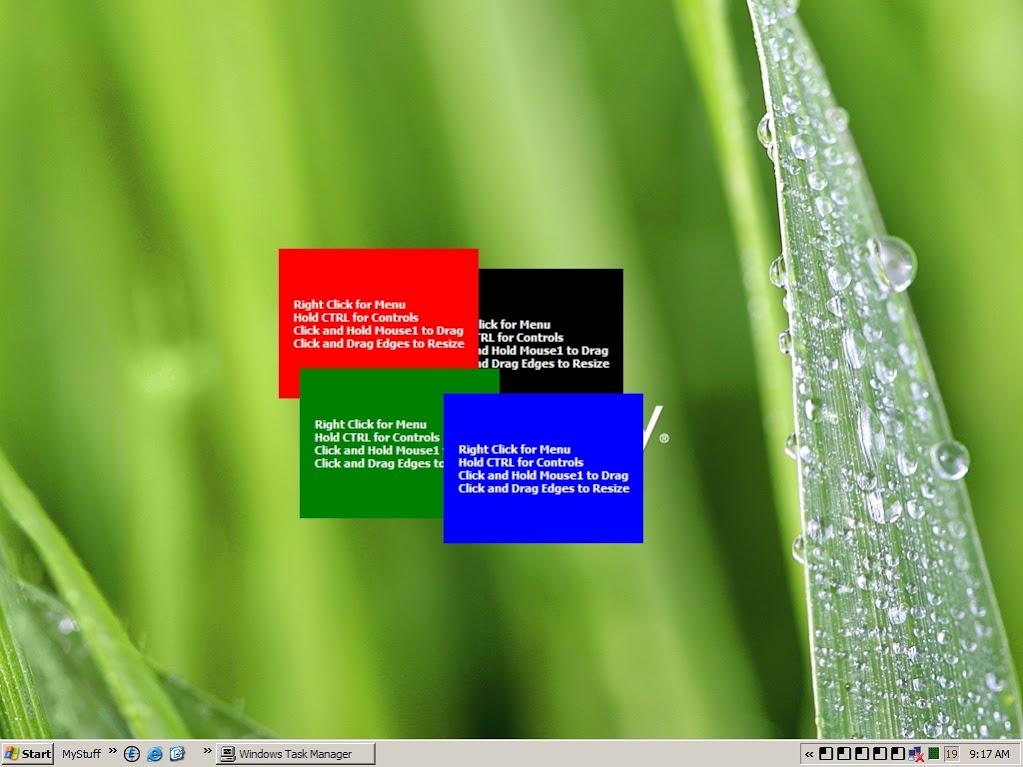 Any issues, please let me know, and I'll get to them as soon as I can.
(Though right now, I only have internet access once a week, so I may by a little slow.)
File: FaceCamCover.exe
Size: 1748992 bytes
MD5: 1CF44597CC9F9E6516DA8D3BDDA6420F
SHA1: 2A092A1DBC35D61BC9FD1E910690CD2287465B6B
File: FaceCamCover.zip
Size: 694447 bytes
MD5: BD7DE1B200651E6B5381512C68D9895F
SHA1: E8EA5F696CF5F5AF3927F6932C502F3B6D505CC0
So that should be it, unless someone has an issue with it (that I can fix
).
Change log:
Release: v1.0 - 9/16/2018
No bugs/issues reported, so not much really changed other then text.
Changed the named of the .ini file from 'Options.ini' to 'FaceCamCover_Options.ini'.
Also added URL buttons in the About section.
Beta: v0.1.2 - 8/31/2018
Made the Mouse Cursor autohide after five seconds.
Fixed issue where you couldn't move the Cover by clicking on the clock and dragging.
Added double clicking the taskbar icon when hidden to show the Cover.
Beta: v0.1.1 - 8/22 to 8/31/2018
Small text fixes.
Changed the clock to be more responsive when pressing CTRL.
Tiny, tiny Issue:
The blank lines in the INI file disappear on close when 'Save Size and Position' is enabled. This is not a problem, the program still works correctly, but out of curiosity I'll look into it.