Yori
(
http://www.malsmith.net/yori/
) is an interesting take on what the Windows command line console should be able to do. Highlights are native command aliasing and enhanced tab completion, as well as the less evident internal use of a '
\\?\...
' based syntax to reference filesystem objects, making it less prone to being tricked.
Documentation is scant, to say the least, but
Yori
is FLOSS released under a MIT license in both 32 and 64-bit versions that, as expected, behave portably if (
Uni
)extracted.
Yori
comes with an extensive list of both internal and external commands, mostly fashioned after a mix of Windows and Linux default ones -- one thing I found distracting and annoying was the lengthy license notices displayed when consulting help, exceeding by far any help provided.
Yori is a CMD replacement shell that supports backquotes, job control, and improves tab completion, file matching, aliases, command history, and more.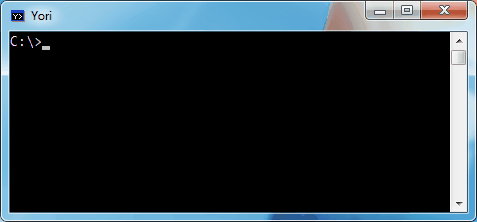 Download
Yori
latest release (currently v0.95, dated 2018-06-03, no changelog) from
http://www.malsmith.net/yori/
.