(This is obviously not my suggestion, all credit goes to Andrew).
Although there's plenty posts in "
Update
" and elsewhere, Piriform
Recuva
doesn't have a proper forum thread , so I'm cobbling up this one to serve as official forum topic.
Recuva: recover your deleted files quickly and easily.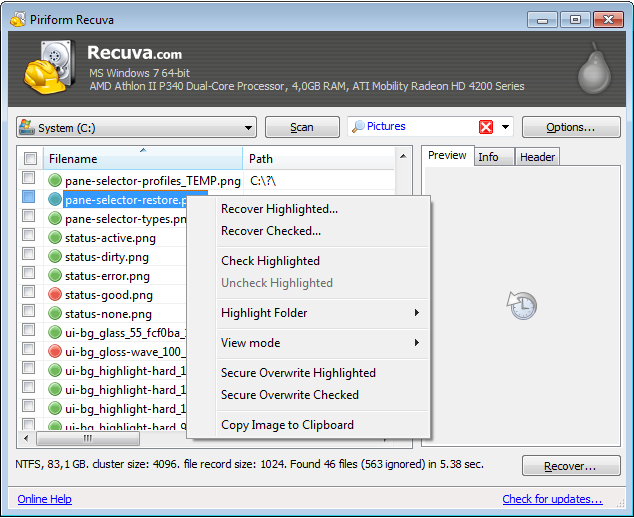 Recuva
latest 32 and 64 -bit portable version (currently
v1.53.1087
, dated 2016-06-08) can be downloaded from
https://www.ccleaner.com/recuva/builds
.