Update here: the program quits working after 30 days. I recommend avoiding it.
---
Before you begin, this is a terrible post on my part. First, the program isn't technically freeware (sort of abandonware), isn't portable, and isn't even in development anymore. It's also a bad test on my part as I had issues on a Win7x86 machine that didn't get resolved and then wasn't as thorough on my Win10x64 testing (just wanting to get it up and running).
I went out on a limb to try this as I needed to put together sequences in something other than a word processor. It doesn't make sense for basic, step-by-step procedures which I'm doing frequently in my professional life. Clarify 2 breaks up the steps of a sequence into clear groups. You can do screenshots, add text/marks, flavor text, and more.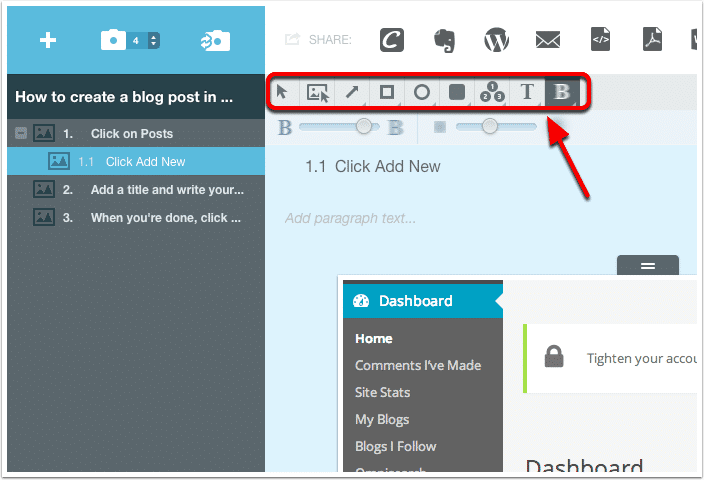 The major issue with the program is that it focuses the user on one-step-at-a-time processes, meaning you add an image, add some text, add some annotations, and then move on to the next step. When you're trying to describe a process, it's useful to record the process first and then go back and add clarifications, the goal here being to try and find a freeware alternative to the commercial Stepshot.
There is however a batch image-add that you might use to grab from your own screen capture sequence using something like StepsToReproduce or ActivePresenter, but I haven't been able to make that work yet.
It does get away from building a process using a word processor so I might find a use for this in the weeks and months ahead, in which case I'll add to this thread.
http://www.clarify-it.com/
http://www.softpedia.com/get/Multimedia ... rify.shtml