Homepage:
http://www.the-sz.com/products/spencer/
FreewareFiles:
http://www.freewarefiles.com/Spencer_program_98358.html
Direct download:
http://www.the-sz.com/products/spencer/Spencer.zip
Bring back the Classic Windows XP Start Menu to Windows 8. With one click you
have access to all of your Start Menu entries. Plus direct access to the Control
Panel, Administrator command line and Run dialog.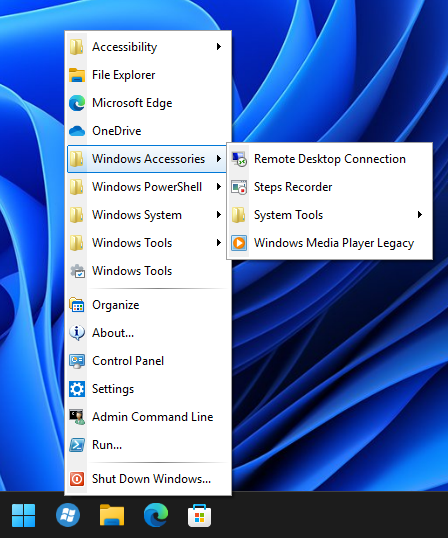 Untested. But download comes as ZIP & according to homepage:
Spencer supports several command line options:

/p - or portable.dat file is in same directory, use portable version
/s - stay in systray
/r <directory> - root directory for menu items
/o <0/1/2> - sort files and folders together / first files, then folders / first folders, then files
/e - show also empty folders
Note
: same dev (the SZ) behind
Homedale
.
@mod
Like
Midas suggested
, perhaps it would be good to have one thread for all their tools?