[Moderator note: this is the primary ExcelPass program thread. View database entry]
---
ExcelPass is the software to quickly set and clear the password to Excel files as well as Word files, PowerPoint files, PDF files and Zip files. But You can not open the file the password is not known.
https://github.com/fukuyori/ExcelPass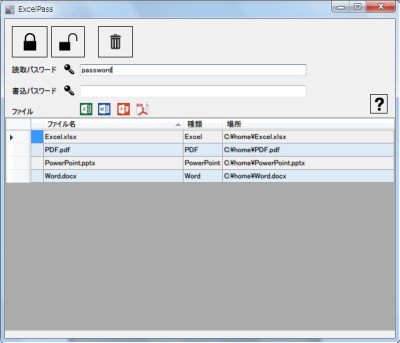 Requires: .NET Framework 4.0
Settings: does not look like it stores any settings at all
Download the installer (.zip archive) and uniextract.