Thought I'd share this here, as I was surprised when nothing came up in a search. It's an open source IRC client for Windows and Linux, with experimental OSX support.
HexChat is an IRC client based on XChat, but unlike XChat it's completely free for both Windows and Unix-like systems. Since XChat is open source, it's perfectly legal. For more info, please read the Shareware background.

HexChat was originally called XChat-WDK which in turn was a successor of freakschat. For more info, please read the announcement.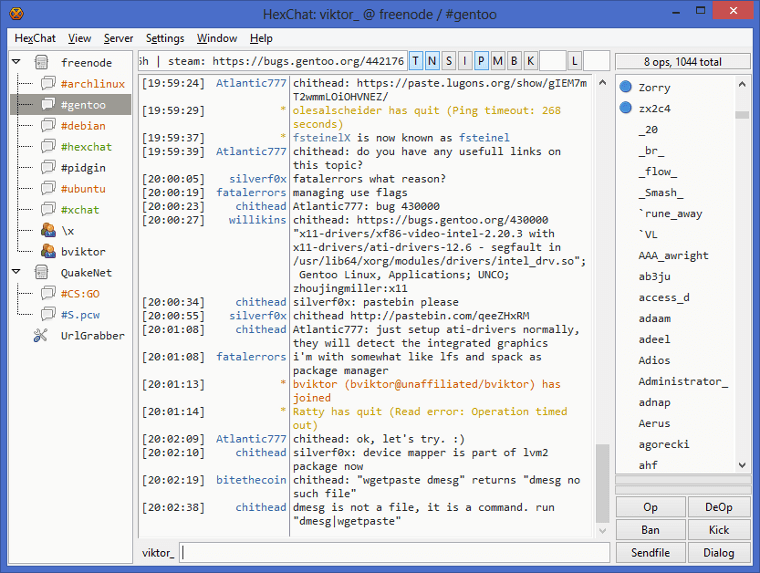 In the installer (both x86 and x64 versions available) there's a portable install checkbox option, which states it contains everything in the app directory.
I've checked with RegFromApp to see if there was any registry activity and nothing showed up. Seems portable.
Site