https://sterjosoft.com/netstalker.html
SterJo NetStalker is innovative and FREE security software able to detect all authorized and unauthorized connections to your computer and send you alert for each new connection.

The software is based on similar principles as most firewalls work and also could create a custom security policies with an advantage to run it totally portable. It serves as an entry point into your computer and instantly informs you about all the processes able to establish a connection with an external network.

If making an analysis of all open ports on your system with a standard port scanner would take a few minutes, with this program it would be done only in a few milliseconds. This is also quite powerful software for making analysis of all running processes on your system as well as those that look suspicious.

The program offers an option to display details about all connections and closing individual connection or entire process.

If you are one of those who want to know exactly where your connections are targeted then this program is the ideal solution for you.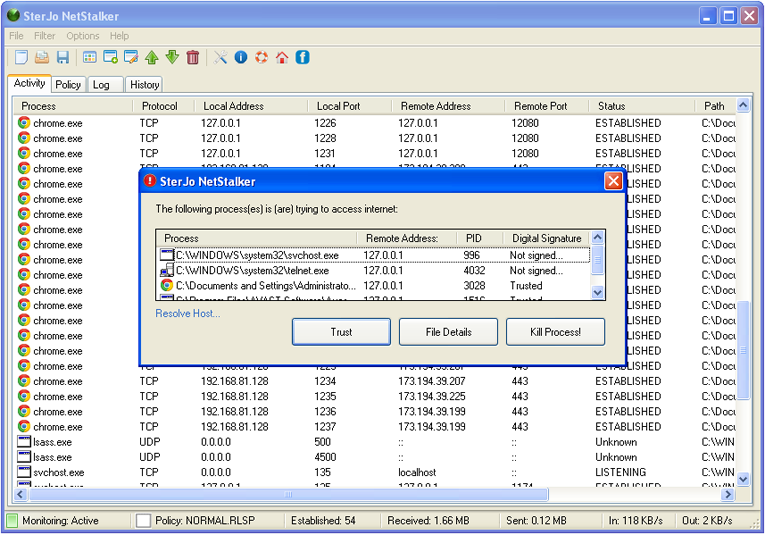 https://sterjosoft.com/download/netstalker.zip
P.S. Does this need admin rights? I can't test this now...