Since it seems the choice for portable digital music managers is limited to
Foobar
(kinda tough to setup), behemoths like
Songbird
and
MediaMonkey
, and a couple of DotNET programs (
MusicBee
e.g), I think resubmitting
Jaangle
(AKA Teen Spirit) is in order; it is based on the
Bass
and
Taglib
audio and metadata libraries, and it integrates well with
Last.fm
and other online resources, from where it is able to gather data, too.
Jaangle
has been discussed previously here at TPFC (see
viewtopic.php?t=287
and
viewtopic.php?t=5028
), but it seems that then it wasn't really portable, which it is now -- my results testing it have been more than satisfactory. Development seems to have stalled after publishing of the
GPL code on Sourceforge
and release of v0.98i in April last year; the program's site, wiki and forum look somewhat abandoned; not withstanding,
Jaangle
remains in decent working order.
https://www.jaangle.com/ author

wrote:

Jaangle

(formerly Teen Spirit) is an open source, free, music player and organizer software. It categorizes your mp3, ogg, wma, avi etc collection and displays it in easy to browse, user interface. It has a quality audio/video player and also an integrated tag editor.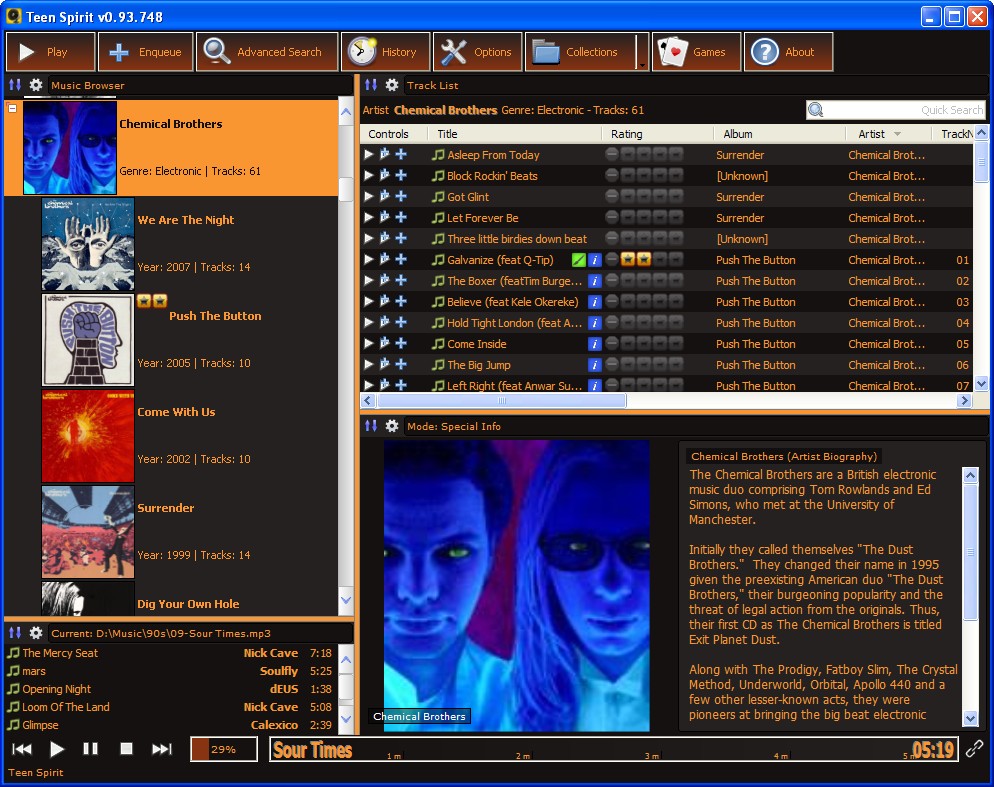 Default interface: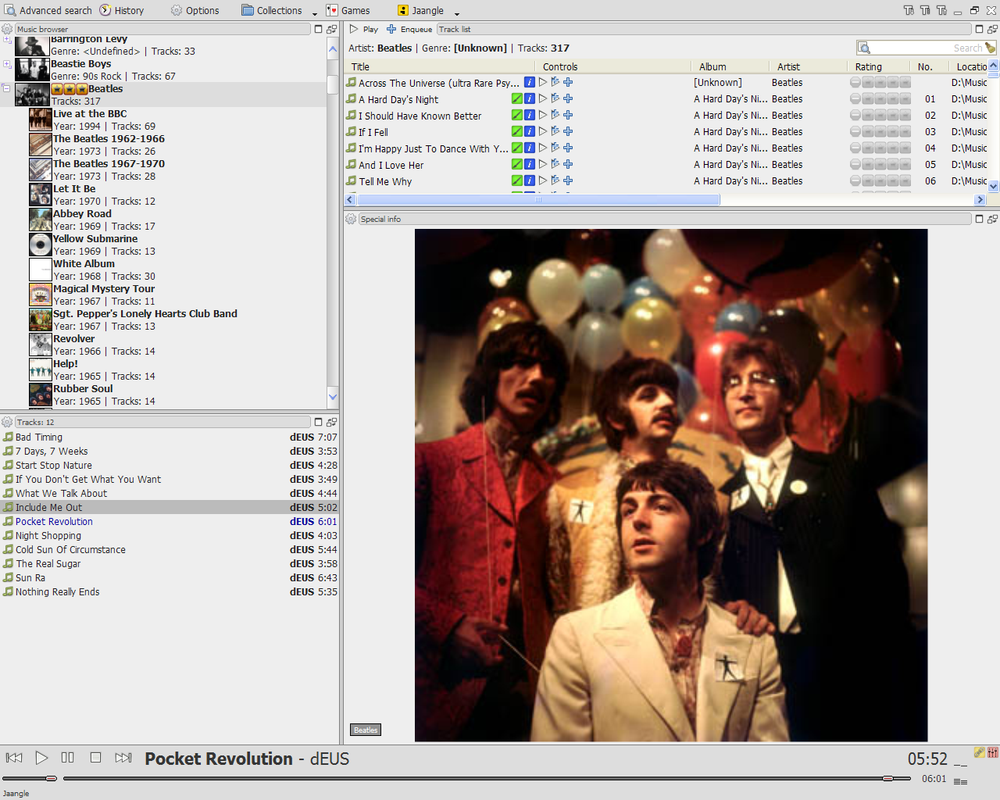 Download latest portable (v0.98i) at
https://www.jaangle.com/download
BTW, portability is achieved by creating a '
UserRootOverride.txt
' file in program folder with a single '\' (backslash) inside...
(see
http://forum.artificialspirit.com/viewtopic.php?t=2000
)
Jaangle
was considered top choice in its category at Gizmo's freeware:
https://www.techsupportalert.com/conten ... nizers.htm
Softpedia's review awarded 4 stars:
https://www.softpedia.com/get/Multimedi ... irit.shtml