I just realized
Siren
(
http://scarabee-software.net/en/siren.html
) has no official forum topic.
TPFC database entry (
https://www.portablefreeware.com/?id=1315
) points to
Teddybear1974NL
original mention in a tentative portable programs list posted over ten years ago (
viewtopic.php?t=1872
).
In my experience
Siren
is one of the most powerful file renamers. It's multi-platform FLOSS software released under the GPL3, provides both GUI and CLI functionality, has always been natively portable and part of my default toolset like forever.
So, although
Siren
has not seen any new development since 2013, here's a post about it intended mostly to become the official forum topic.
Siren is a file renaming program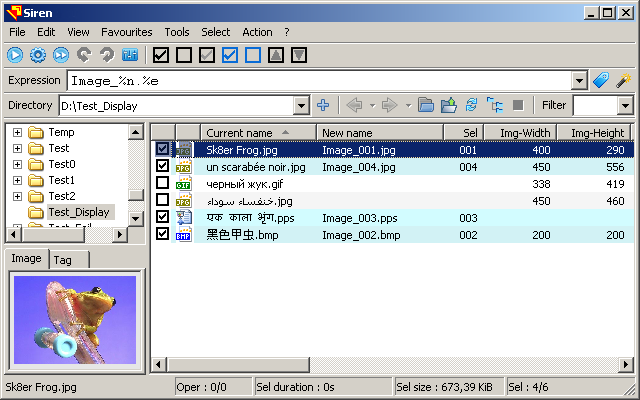 Siren
last release (currently
v3.14 dated 2013-12-27
) can be downloaded from
http://scarabee-software.net/en/download.html
.