IgorWare Hasher
is in the database (
https://www.portablefreeware.com/?id=1648
) but doesn't have any dedicated forum topic, which this post intends to remedy.
Although licensed under a
CC license
and offering a very limited set of hash modes (namely SHA-1, MD5 and CRC32),
IgorWare Hasher
is noteworthy by extremely well implemented
command line parameters
, which make it a prime option for scripting and automation.
IgorWare Hasher is a free SHA-1, MD5 and CRC32 hash generator for Windows, both 64bit and 32bit versions are available.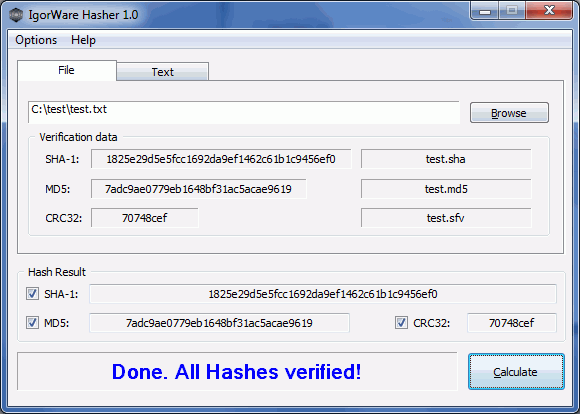 Download
IgorWare Hasher
v1.7.0
, dated 2015-06-21, from
http://www.igorware.com/hasher/download
.