HomePage
DownloadPage
with version info
Very similar to FreeRapid but for uploading files instead of downloading.
I have only tested v4 with Mediafire and it seems to work very well.
V4 uses the IE core and v5 does not.
Just download the exe and place it in its own folder and run.
Its portable but I havent tested it for registry leaks or anything.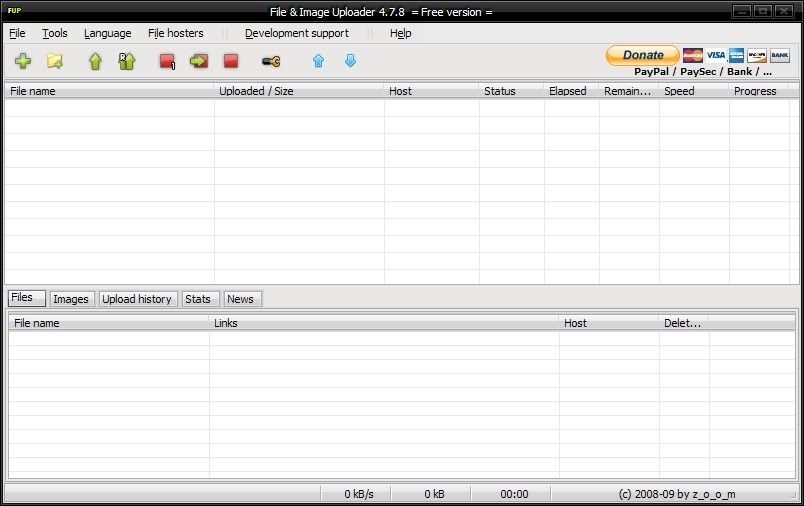 From the about page:
"Try the newest program for uploading files.
Newest version:
4.7.8 (old core), updated 20.11.2009
5.0.4 (new core), updated 6.12.2009
The most comprehensive and the best program of its kind
Supports more than 200 servers (Czech and international)
Possibility to use premium accounts
Possibility of parallel uploading
Usually much faster then uploading via browser or original file-upload tool
No ads*, easy to use, multi-language environment
Technical assistance (possibility to add functions, servers at the request)
Don't forget to read help
Please, report all suggestions and bugs! (in program use Help -> Bug & suggestion report)
I will gladly accept all opinions and I'll try to make changes.
I will accept any help (eg. translations)
Development is still in progress, so DO NOT try to use it other way than it is supposed to
You can spread program only if you add this whole text! "
The author considers this to still be in development so I am not sure I should actually add this to the TPFC database or not
It works really well when I have used it so I thought others might like to know about it.