HiBit Uninstaller
(
https://www.hibitsoft.ir/Uninstaller.html
) is a lean and freeware portable (
untested
!) uninstaller with some extra goodies included.
HiBit Uninstaller is the perfect solution for uninstalling Windows software, allowing you to uninstall programs quickly and completely using its simple and user friendly interface, There are also many tools to clean up and manage your system.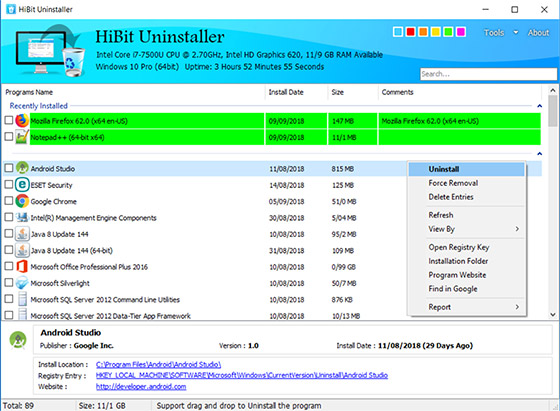 HiBit Unistaller
latest portable release (currently
v2.0.30
) can be downloaded from the address above.