Lite
looked interesting, being lightweight, programmable (through
Lua
scripting) and multi-platform.
In my brief testing it appeared to be natively portable, which I guess depends on the environment options setup; as it is, most
Lite
's settings are kept in '
data/user/init.lua
' inside the program's folder.
Lite
has no visible menu or toolbars, it's entirely keyboard driven -- start with 'CTRL+SHFT+P' or 'CTRL+P', as advised...
lite is a lightweight text editor written mostly in Lua -- it aims to provide something practical, pretty, small and fast, implemented as simply as possible; easy to modify and extend, or to use without doing either. [...] Additional functionality can be added through plugins which are available from the plugins repository; additional color themes can be found in the colors repository. The editor can be customized by making changes to the user module.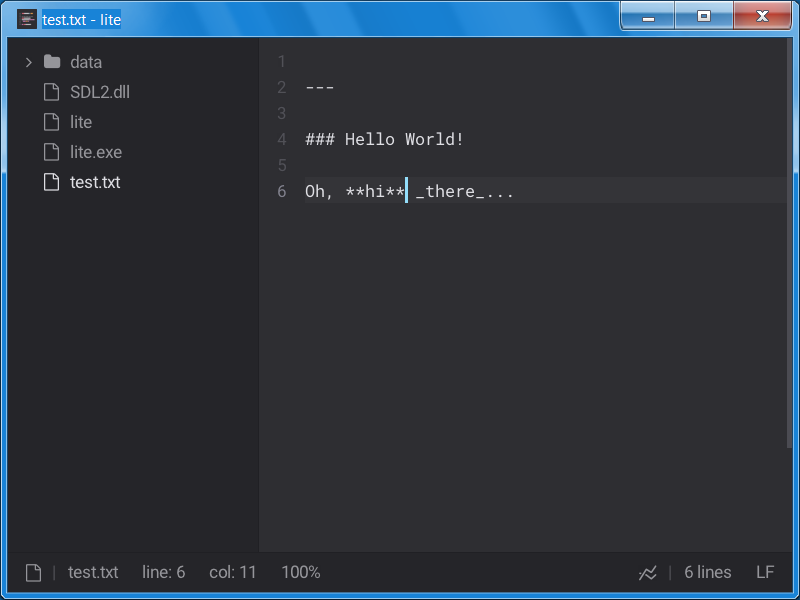 Lite
latest is v1.11, released 2022-07-05 (changes and downloads at
https://github.com/rxi/lite/releases
).