HeicFile Converter enables you to convert .HEIC files to JPG/PNG/PDF.
Easy to use. Convert .heic file to jpg, png and pdf file with only 3 steps.
Small in size. No more than 20Mb for the .exe file.
Powerful conversion engine. High-quality, reliable and fast conversion process from .heic to jpg, png and pdf.
Offline software. No internet connection required. Keep your privacy and files safe.
Batch process. Turn multiple .heic files to jpg, png and pdf files at one time.
Fully compatible with the newest Windows 7/8/10/Vista/Xp
What is HEIC file?
High Efficiency Image File Format (HEIF), also known as High Efficiency Image Coding (HEIC), is a file format for individual images and image sequences. It was developed by the Moving Picture Experts Group (MPEG) and is defined by MPEG-H Part 12 (ISO/IEC 23008-12).
Generally, HEIC will be used by default on new photos on iOS 11, and it's designed to save you storage space.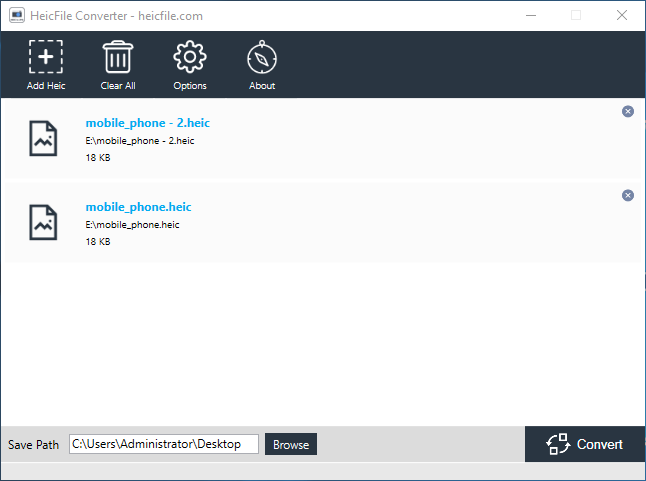 Homepage:
https://heicfile.com
Download:
http://heicfile.com/download/heif-file- ... rtable.zip
The entry:
https://www.portablefreeware.com/?id=3000
Leave your points