Couldn't find any mention of
MaNo
(
http://mougino.free.fr/freeware/#MaNo
) so here's my submission.
I tested it briefly and confirmed that portably packaged
MaNo
left no traces in my system.
MaNo

is the Markdown

Notepad

; it is a lean editor for the Markdown language, it generates HTML and provides performance tools [...]

MaNo

is GNU GPL V3 open-source software, code available at GitHub. You can download a '

light

' portable version or a full installer (with syntax highlighting support).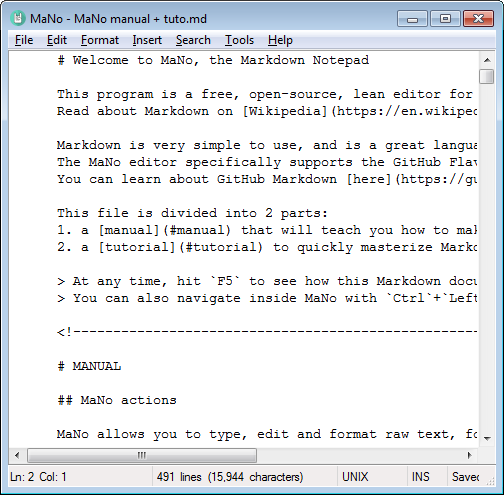 Alas, while I really appreciate the Markdown features,
MaNo
is lacking too many basic features that I value in a text editor to be of much use to myself in its present form -- e.g., no case changing, no date insertion, no URL activation, and no automagic HTML preview.
According to its Github (
https://github.com/mougino/MaNo
), the portable
MaNo
doesn't include the code highlighter (
https://github.com/andre-simon/highlight
) of the installer version, although the later is also FLOSS.
MaNo
latest portable release (currently v1.1.0, released 2017-04-27) can be downloaded from
http://mougino.free.fr/freeware/#MaNo
.