Focus on your task by blanking or dimming other screen areas.
http://www.aurelify.com/cinemadrape/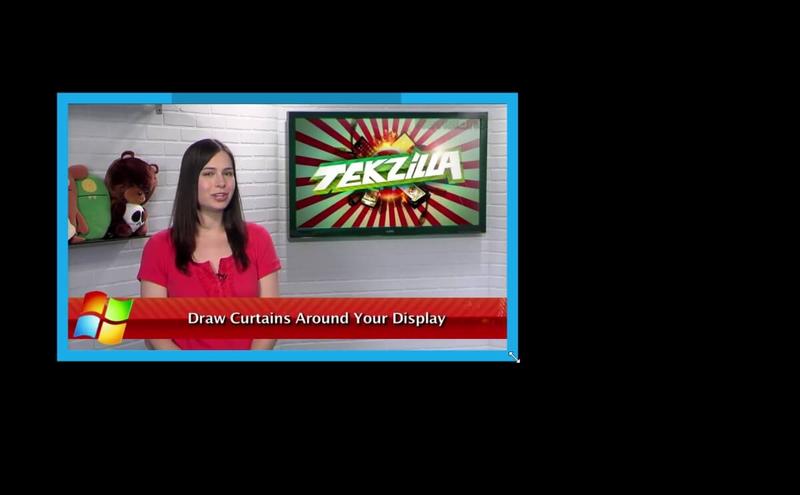 Dl portable version @
http://www.aurelify.com/cinemadrape/download/
Requirement: .net 2.0
---
I got confused between this and the other desktop covering thing you posted about (
ColorVeil
).  Evidently it's by the same group/person.  Anyway, I can see using this in presentations as a much better way to get folks to focus on what's important. 
Quick notes:
You can create more than one desktop window.  This is great for presentations because you can gradually add in more and more items until the whole screen is un-draped (the boxes overlap)
Lots of opacity options for a sort of pre and post-dimmed view, with available colors.
Quick on/off (essentially pause the program) (CTRL+F11)
Clear out all drawn boxes and start with a clean slate (ctrl+delete)
Writes settings to the application folder in "cinemadrape.cinemadrape"
Wishlist
== Boxes ==
This is the big one: you cannot make the drape boxes flush with the side of the screen.  In other words, if you draw a box that includes your task bar, part of the taskbar will be cut off.
Overlapping windows have black boxes around them.  I recommend against a visible border unless the mouse is hovering over it.
Borders around images are a little bit thick.  I know some people would prefer this so manybe an option on this point?
Ability to delete the last-created window (sort of an "Undo" function ... maybe ctrl+shift+del)
== Other ==
Somehow enable an ability to click on things outside the boxes (e.g. even if you've got the other window dimmed, you might want to type out a quick note or uncheck a box ... so while you want your focus in one place, you still want access to the other parts of your desktop)
Customizable hotkeys (e.g. switch from "shift" to "shift+a")
Doesn't extend to new monitors.  Have to restart the program.
Some explanation of what "area under cursor" (shift+middle click) does.
---
---
I am Baas wrote:Win Viewer
Very interesting ... I'll check that out. Thanks.
---
---
Just ran Zorro on Win10 x64 and it works perfectly. So it
should
work for previous Win versions too.
---
shnbwmn wrote:Just ran Zorro on Win10 x64 and it works perfectly. So it should work for previous Win versions too.
Good news, thanks.
---
---