Porta V 0.99
Porta turns an image directory into a neatly formatted web photo album. Besides being free its primary virtues are:
It's fast,
it's simple to use,
it's lightweight,
and it produces clean and uncluttered web pages that will load fast and look good in all modern browsers.
Features and program options include:
Skins
Multi-language album support
Image captions
Major captions below each image and minor captions shown as hovering tooltips
(can be automatically extracted from IPTC information / JPEG comment / filename / EXIF data)
Inclusion of high-resolution images
Automatic image rotation from EXIF orientation
Watermarks showing e.g. the IPTC author and copyright
Auto-start of albums placed in the root folder of CDs or USB-sticks
et cetera ...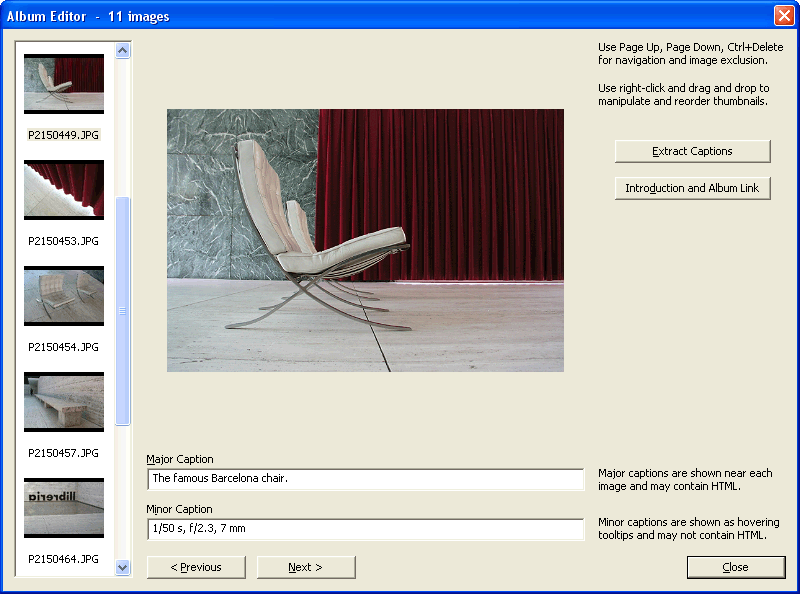 I tested against RegShot and there were quite a few Registry writes. In my opinion these are ephemeral and mostly arise because a browser is used to display. I'm reasonably sure it's portable!