[Moderator note: this is the primary Bvckup thread. View database entry]
----
Fast real-time backup? Haven't tested but it sure looks interesting -- beta versions are free and beta testers are eligible for free licenses. The site feature summary:
http://www.bvckup.com/

wrote:Real-time, periodic or manual backups; Delta file copying; Precise file replication; Intelligent error handling; Small is beautiful; Powerful and intuitive file filtering; Streamlined and uncluttered user interface; NAS and HDD friendly; Software updates; Light on requirements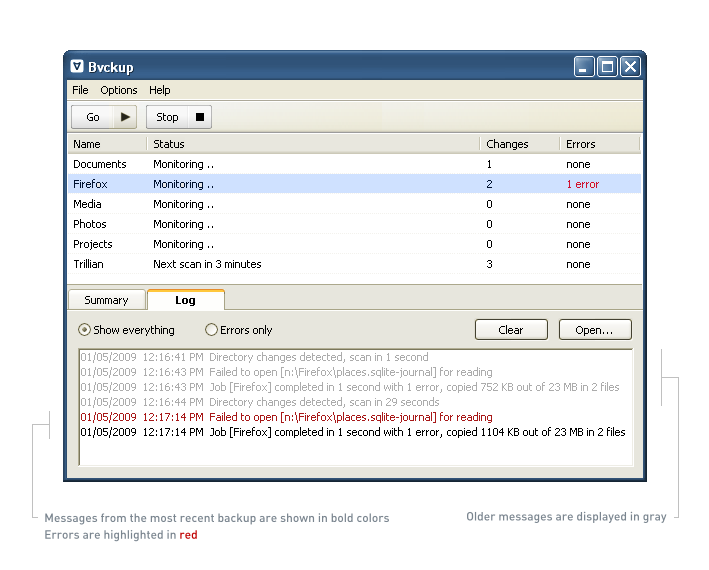 Is it portable?