Free and secure note taking application.
Full-Text Search
Simply start typing in the search area. Immediately the records found are displayed in the treeview, with a count of the cards found at the bottom left.
Advanced Content​
Place images, photos, rich text and links in yours notes.
Password Protection
You can choose to protect the use of TreeNoote with a password ... and ask that TreeNoote ask for it again after a period of inactivity.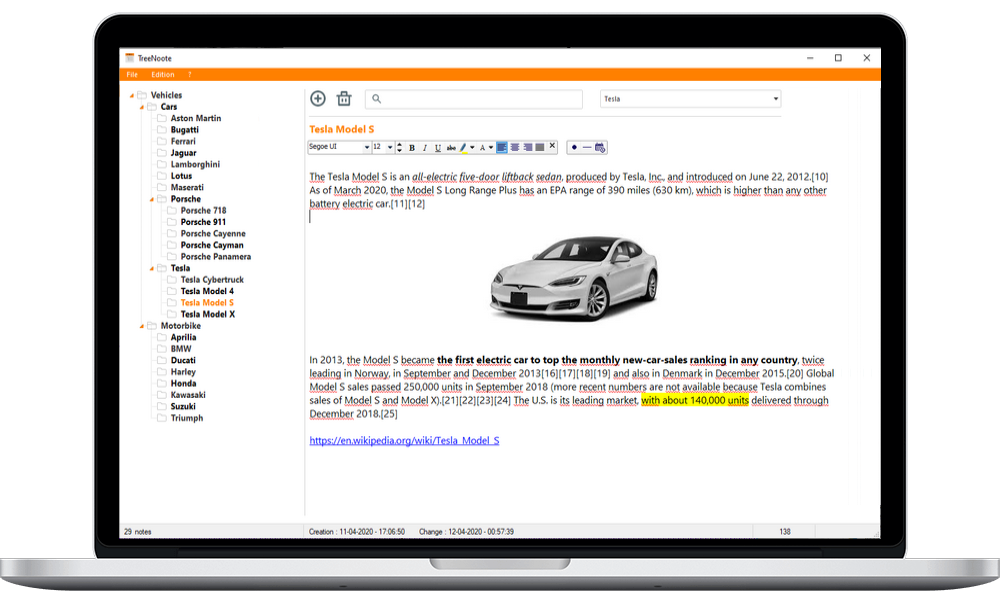 Supposedly portable, but haven't tested yet. You also need to enter your email for the download link, so a temp email should be fine.