Pretty useful free command line tool.
FileList
https://www.jam-software.com/filelist
FileList is a command line utility providing a list of files of the selected path in the CSV format. The list includes the file name, the size, the file path, the last access and change date, date of creation etc. You can easily import all results to a spreadsheet or database. FileList runs on any current Windows operating system starting with Vista.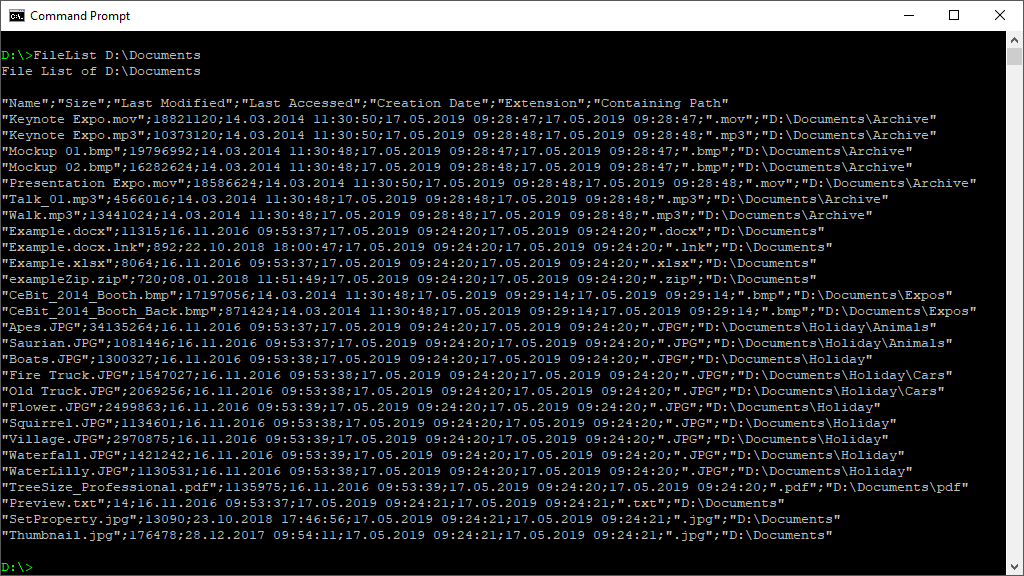 Download:
https://customers.jam-software.de/downl ... cle_no=401