Anyone looking for a CLI only text editor? Thought so... Here's
Micro
(
https://micro-editor.github.io/
), a multi-platform FOSS console only but highly configurable text editor.
https://micro-editor.github.io/

wrote:

Micro

is a terminal-based text editor that aims to be easy to use and intuitive, while also taking advantage of the full capabilities of modern terminals. It comes as one single, batteries-included, static binary with no dependencies, and you can download and use it right now.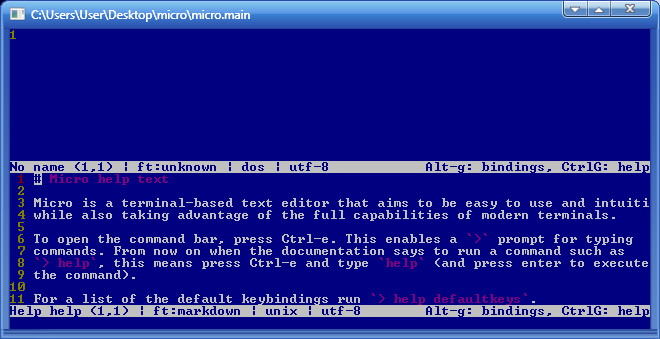 Download
Micro
32 or 64-bit latest release (currently v1.1.4) from
https://github.com/zyedidia/micro/releases
.