Cairo Desktop
(
https://cairodesktop.com/
) doesn't look portable to me (only installers for downloading) but it still seems an interesting piece of software against the current trend of UI dumbing-down in recent Windows (e.g., 10 & 11).
Cairo Desktop
main offers are a normal taskbar, a programs menu, a "
Dynamic Desktop
" ("
your desktop is browse-able, meaning that you never need to open a file explorer to find your things
"[?!]) as well as folder stacks.
Cairo is a desktop environment for Windows. Our goal is to develop a desktop experience that increases productivity and advances current technology standards. With a focus on stability, performance, and productivity, Cairo aims to deliver an interface that exceeds expectations and delivers superior ease of use.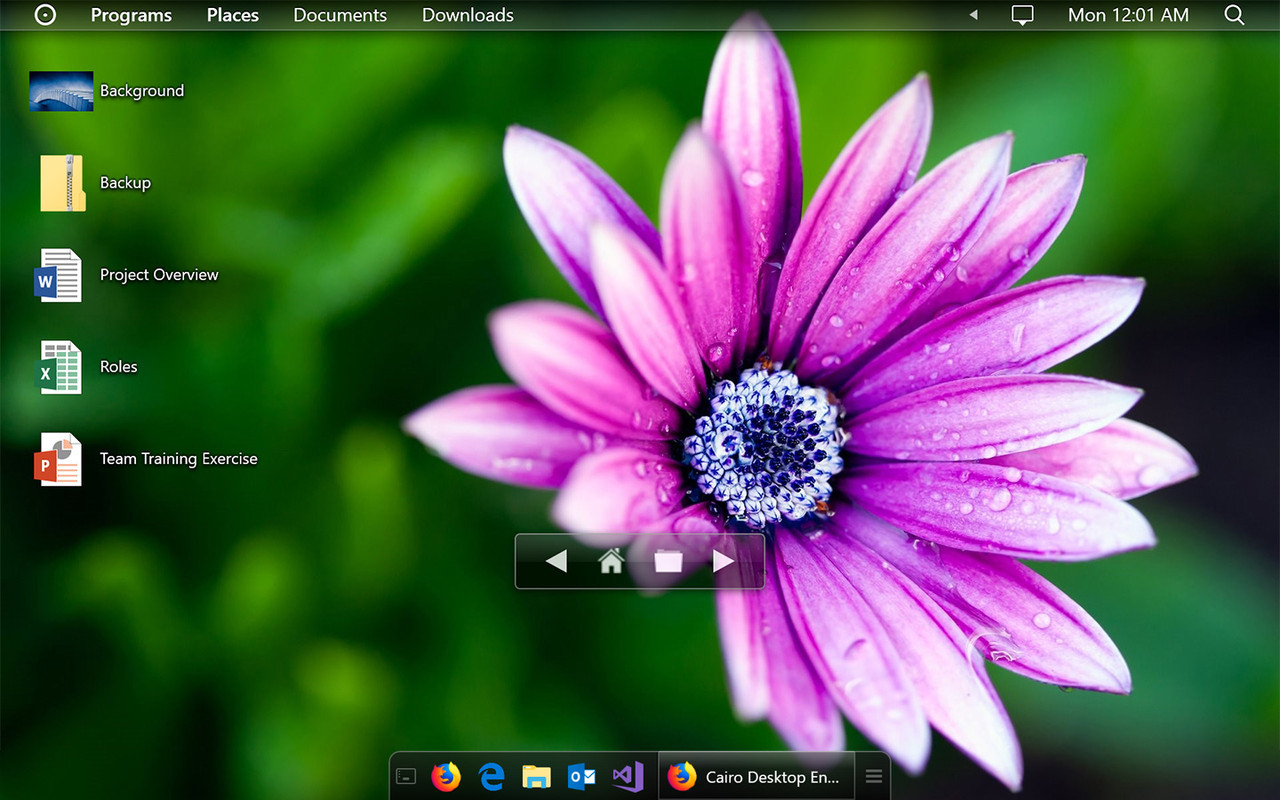 Cairo Desktop
latest release is v0.4.245 (changes and downloads at
https://github.com/cairoshell/cairoshell/releases
).