Black
Notepad
(
https://www.wintools.info/index.php/black-

notepad
) has been on my posting queue for a bit, so here's a quick post for it.
Although it requires no installation as advertised, BN is not natively portable as it saves settings to '
%LOCALAPPDATA%\WinTools.Info
' as well as '
HKCU\Software\Classes\Black

NotePad
'. Minimum DotNET requirement is v4.0.
Black

NotePad

is a plain text editor program. It carries out similar tasks to Microsoft

Notepad

while significantly supplementing and exceeding its functions. An essential function is the option to easily switch between display modes. [...]

Black

NotePad

doesn't require installation, it supports Windows 7/8/10 operating systems.

Black

NotePad

is fully usable for 30 days after it was first started. After these 30 days, you can activate the software. [...] You can still use the software without activating it, with some minor limitations.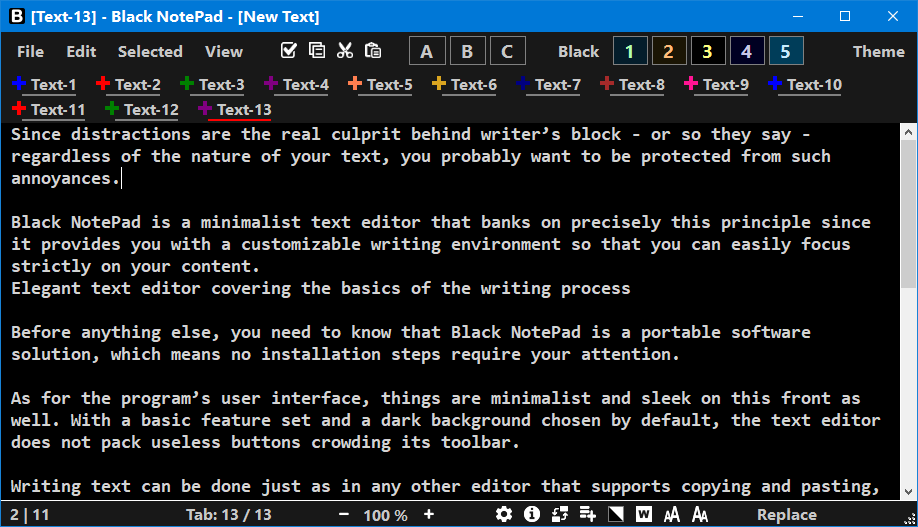 Black

Notepad
latest release (currently
v2.0.0
, dated 2020-06-09) can be downloaded from
https://www.wintools.info/index.php/download
.