Hello,
I've just added a new entry (currently in private) about a new program I've written.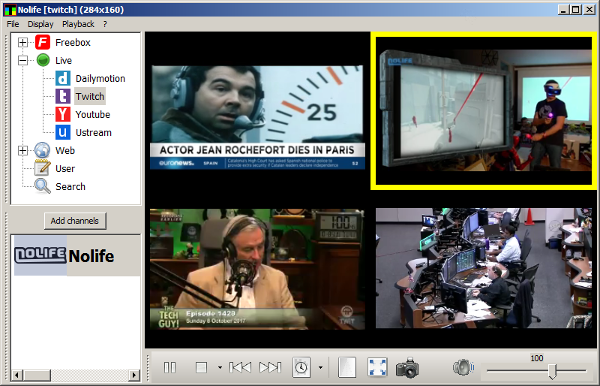 Here is its entry's URL :
https://www.portablefreeware.com/index.php?id=2933
Here is its main page on my personal site :
http://scarabee-software.net/en/matelefree.html
And the associated description :
MaTéléFree is a video and radio stream player. It uses VLC's libvlc.
MaTéléFree allows you to access a list of known multimedia streams.
They may originate from Twitch, Youtube, Dailymotion, Ustream, direct internet addresses or even a Freebox if you have access to one.
You can create your own playlists based on already identified channels.
There is not predefined limit of the number of simultaneously playable streams.
Two display modes are possible : normal and minimal.
It is available for Windows, GNU/Linux x86 and Raspberry PI.
Note that the channel logos are not part of the delivered zip files.
They are present in a separate zip downloadable directly from my site :
http://scarabee-software.net/en/download.html
Thanks