PrivaZer has a truly portable version now.
Download
and launch the installer. Choose the third option: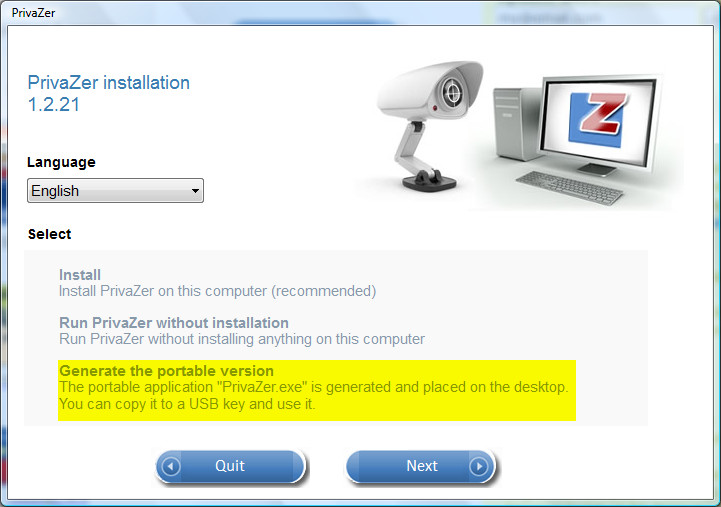 Then move the executable placed on the desktop to a folder of your choice and launch it. Settings can be saved to the application folder.
I've tested v1.2.15 (currently it's at v1.2.21) and found it portable and stealth, and I couldn't detect attempts to call home. If someone is interested, further tests are welcome.
Note: the option, mentioned above, to run PrivaZer without installation is still available.
For the time being, I would ask the mods to move this thread to the Submission board. Thanks in advance.