Confusingly named
ImgV64
(
http://imgv64.co.nf/
) comes in 32 and 64-bit versions and should not be confused (
) with the very similarly named
Imgv
(
viewtopic.php?t=20903
).
I was unable to extract any of
ImgV64
download packages with either
Uniextractor
or
Lessmsi
, so I had to do an install/uninstall cycle which yielded a single executable for each.
ImgV64
features some editing capacity but sadly isn't natively portable, as it saves its very few settings to '
HKCU\Software\ImgV64\ImgV64
'.
ImgV64 is a Windows Vista/Win7/Win8/Win10 graphics viewer for GIF, JPG, PNG and other formats. It is designed for those who want a solid, easy viewer but who still want powerful features, without the complexity of a complete paint or thumbnailing program.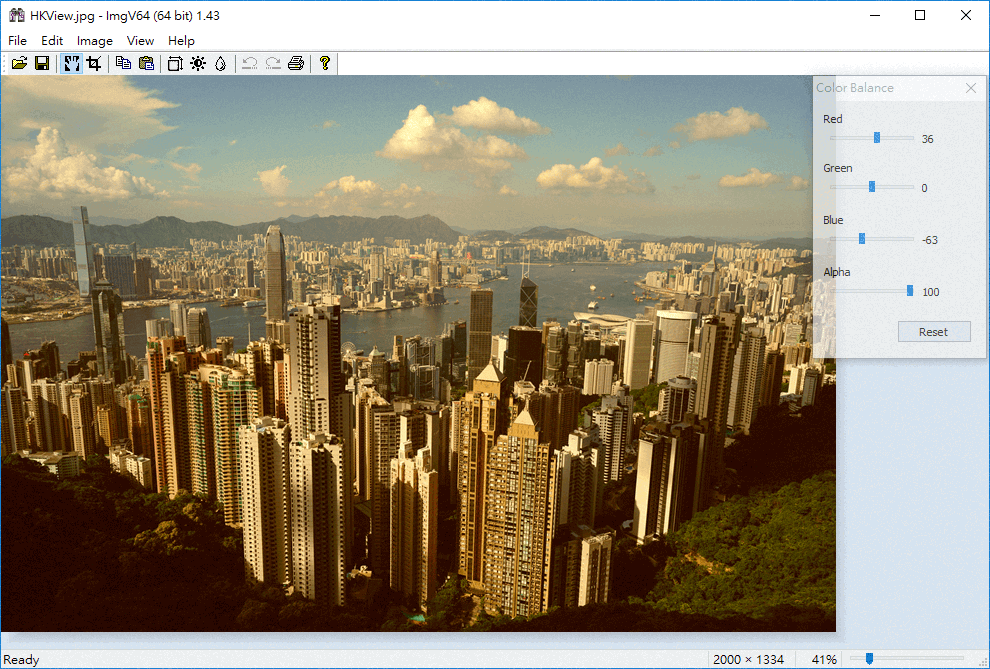 ImgV64
latest release (currently v1.48) can be downloaded from
http://imgv64.co.nf/
.