Website:
http://www.bluesprig.com/jetclean.html
Quote:
With a single click, JetClean gives you that fresh, new PC feeling again! Lightweight and easy to use, JetClean removes system junk files and improves your PC performance.
After the installation, the program offers an option to generate a portable version.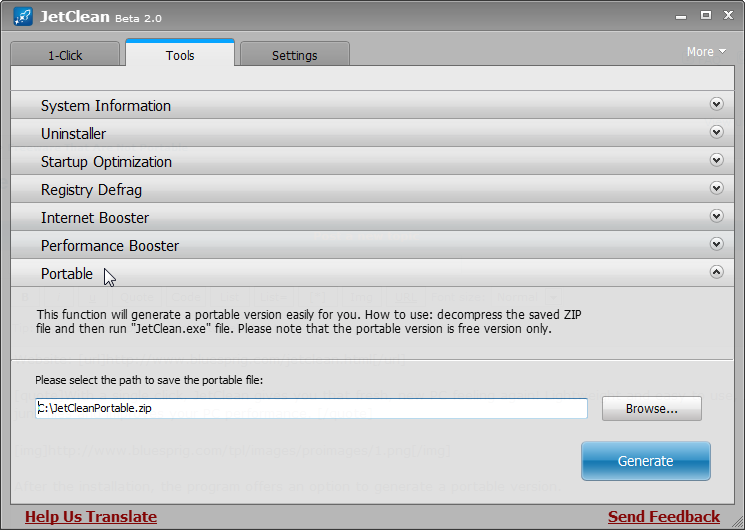 But the resulting package is
not portable
(writes its settings to %APPDATA%\BlueSprig\JetClean).