1Tree
(
https://1tree.info/
) is a basic DotNET (v2 required) filesystem browser recently gone free.
Refresh times and resource use are nothing to write home about but
1Tree
interface is clean, simple and easy to understand. Settings are kept in a '
1Tree.exe.config
' file in the program folder (stealth status unchecked!).
1Tree loads your local and network drives, folders and files with their sizes (sorted by size in descending order), and provides you with the common commands (e.g. Delete, Move to, Rename) and a few special commands (e.g. Get Full Path of Resource) for drives/files/folders. So, with 1Tree Basic, you can do the manual disk cleaning work easily.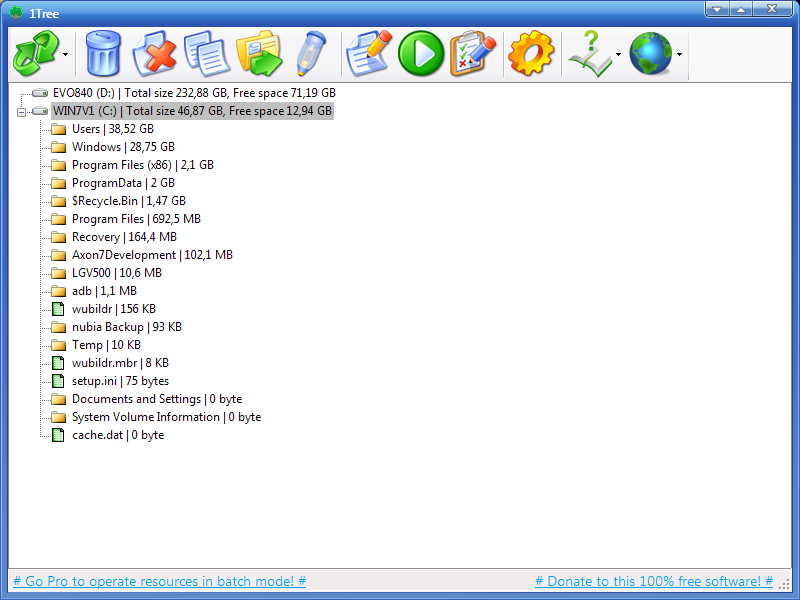 .
Download
1Tree
Basic latest release (currently
v6.0
) from
https://1tree.info/basic.htm
.